doppiozero goes international
doppiozero was founded in February 2011 to lend a voice to an often under-exposed and little-discussed collective intelligence that tends to be largely ignored by mainstream culture and media.
A different Italy, one that speaks a language different from the official rhetoric, and does not share the pessimistic bent that has conditioned much of Italian public discourse over the past twenty years.
This intelligence is the collective contribution of critics, writers, reporters and scholars from a number of different disciplines, all committed to seeking new perspectives in interpreting the social situation, and new ways of understanding cultural traditions, artistic heritage, material culture and lifestyles. Their common goal is to observe contemporaneity in all its facets and to capture in art, literature, cinema, philosophy, architecture, theater, design, experiences and political contexts the seeds of new ways of imagining the world and transforming ourselves.
Over the years, doppiozero has built a platform of original writing dedicated to topics, trends, works and essential figures in contemporary culture. doppiozero international intends to offer readers around the world an Italian viewpoint on the contemporary situation, in terms of expansion and differentiation beyond the traditional confines of language and culture.
Our objective is to open a dialogue with others worldwide who deal with the same themes as we do, and who, like us, are pursuing new theoretical perspectives and new forms of criticism of our time. We want to speak to those who feel limited by traditional models of knowledge and visions that no longer correspond to new forms of access, organization and diffusion of knowledge that the internet has made possible; those who want to grasp and understand the present, without forgetting history.
We also want to offer a new perspective on Italy, one that updates the conventional image of a backwards-looking country devoted to nostalgically defending its traditions. Against all clichés, we want to reveal an Italy that deals openly with the issues and conflicts of the present day, and knowingly revitalizes its cultural heritage in the interconnected world we all live in today.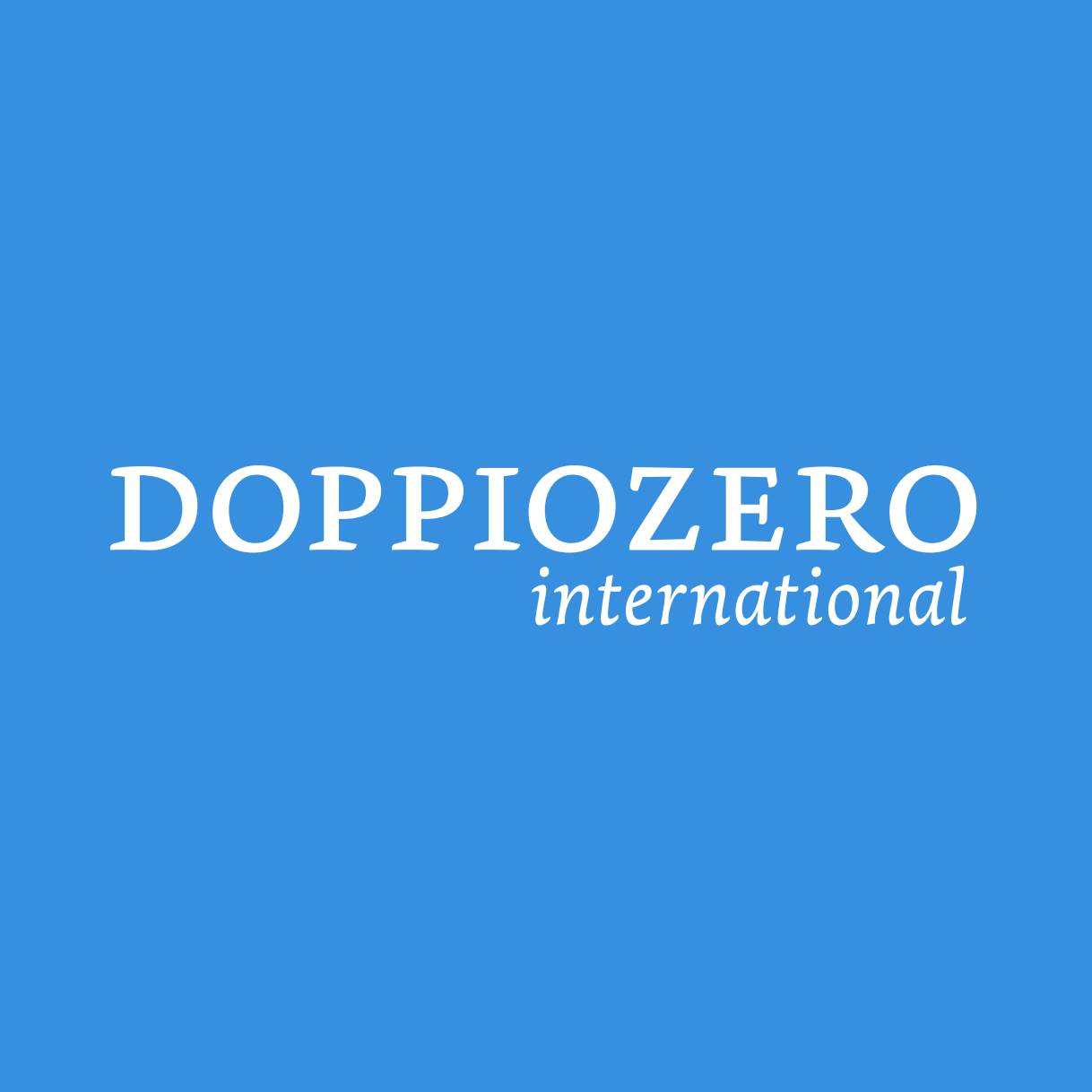 If we continue to keep this space alive it is thanks to you. Even a single euro means a lot to us. Come back soon and
SUPPORT DOPPIOZERO